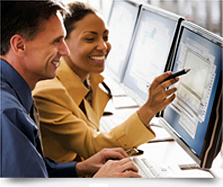 The Pension Portal is a comprehensive suite of tools to help you and your pension business into the new age. With cloud computing technology, the portal give you easy, yet powerful management of your retirement planning business. The system make use of industry technology to organize, automate, and synchronize your document collection / distribution process.
With secure access, the Portal gives you the means to communicate confidential information with your clients. Each user will have access 7 days a week, 24 hours a day, from anywhere in the world. The Portal also comes with unlimited storage, which gives you the means to manage all of your documents, contacts, plans, and clients in a central location.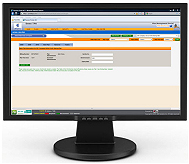 Workflow Manager
With the Portal, you can consolidate your workflow and spend time on more important activities. Users can create and manage multiple plan years, projects, and tasks. You can even set due dates and insert comments. The ability to personalize your work center with options to create additional templates gives you flexibility in managing your workflow.

Contact Manager
Get a complete picture of all your contacts in one location. The Portal stores your contacts, plan sponsors, trustees, clients, employees, and more in one location. With all of your contacts in the system, the engine behind the scene pools your contacts into the interconnected applications, making it easy and convenient to send out emails, assign tasks, track time, and generate reports.

File Manager
The Portal will take your business into the paperless age. Gain the ability to store all of your documents in a central location where they can be reached by everyone in your firm. Personalize your file structure and create individual folders that match your needs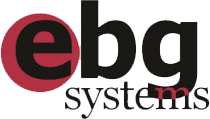 At EBG Systems, Inc. we specialize in quality employee benefit systems and services. We develop exceptional business solutions for our clients by employing both innovative technologies and talented, knowledgeable, and experienced people. EBG's interdisciplinary team is united first and foremost by our commitment to always exceed our client's expectations.
Our accomplished staff includes pension, profit sharing, and 401(k) administrators, as well as an actuary - people who understand the complexities of retirement plans. They collaborate with EBG's team of software professionals to develop sophisticated solutions using the latest in software applications technology.